Come and get your rainbows, rockets and unicorns. We got the 2022 startups report up in here. Welcome to a completely arbitary list of corporate entities based in San Francisco, California, United States of America. Most, if not all, of these companies have remote employees spread around the nation and the world. It's 2022 and remote work is the norm. Nevertheless, the companies on this list still call San Francisco home.
Scientifically speaking the companies below on this list have raised a "shit ton" of money from investors, wealthy individuals and financiers. Startups use the money they raise to hire people, pay Amazon for cloud hosting and pay Google for advertising. These companies will go public in Initial Public Offerings (IPOs). Some may enter the public markets through Special Purpose Acquisition Companies (SPACs). Some will go bust. I mean, Web3 is going great so that's probably not too likely but ya never know. Some companies are mining for gold, others are selling pick axes, metaphorically speaking of course. Let's party like it's 1999 2022 and review the top tech startups in San Francisco.
Here are some ground rules:
I'm looking at companies that have headquarters office in the city of San Francisco. Silicon Valley you get your own blog post. I'll evaluate startups based in other cities in future posts.

I filtered by "top tier" Venture Capital firms to narrow down the list. There are over 2,000 tech companies and startups with headquarters in San Francisco within the Employbl database. This is only a small sample of startups that exist in SF. I mark the ones with "top tier" VC backing as "to watch" because I'm placing a pretty safe bet that the rich in our society are going to get richer.

For the purposes of this list I'm defining a startup as a Venture Capital backed company that hasn't gone public or been acquired. There could be a whole separate post about what defines "a startup" or a "tech startup". But for the purposes of this company I'm pretty much just excluding companies that haven't gone public through an IPO or SPAC.

I've grouped companies by "market opportunity". This is a pretty arbitrary assesment of what "the market" is. Regardless I hope you find it helpful to see companies operating in the same or similar space rather than just random or alphabetical order. Some markets are filled with competition, others are ruled by a few big players. The general trend in America is for industries to concentrate and those remaining companies collude to impact workers, suppliers and consumers. They'll also pool resources to ~bribe~ lobby politicians.
This LinkedIn poll is why I grouped companies by "market opportunity":
Most people expressed the startups they care about watching are the ones with interesting market opportunities. I think this makes sense as many people are looking for ways to connect with and transform society. Capitalism is beautiful in that it gives us the tools to shape our surroundings through hard work. The goal of capitalism shouldn't be more efficiency but instead more freedom. I'll humbly step down from my soap box now and share with you the 2022 Employbl list of Top Startups in San Francisco.
Table of Contents
---
Web3 and Crypto Startups to Watch
These are companies broadly competing in the Web3 and Crypto space.
Started by the founder Kabam this new venture called Forte has raised, *checks notes*, $910 million dollars in 2021. It's a company based around NTFs and "decentralized gaming". For a more serious take you can read the founder's "Why I Started Forte" post on LinkedIn:
But what if we realigned the economic interests of players and developers so that they were the same? Blockchain technology and new crypto-economic business models open up these possibilities, and the implications for games are massive. Similar to how cloud technology and free-to-play business models shaped the games industry over the past ten years, so too will crypto-economic business models and blockchain technology shape the next ten.
Welp you heard it here first. Nearly $1 billion USD from investors could make these crypto-economic business models and blockchain technology a potent force in our gaming lives.
Alchemy is "Web3 made easy". If you want to build a crypto wallet you can use this centralized platform to build it. This company boasts OpenSea and Adobe as customers. To me it sounds like they're firmly in the business of selling pick axes to gold miners. They've raised over a half billion from financiers including Andreesen Horowitz.
Series A company that does taxes for people that hold Crypto and NFTs. They were founded back in 2017 and have raised $100 million from financiers including Accel, Y Combinator and Coinbase Ventures.
Mysten Labs provides "foundational infrastructure to accelerate the adoption of web3". To me it sounds like another centralized hub selling a decentralized future and Web3. They're a Series A company raised $36 million from investors including Andreesen Horowitz, Redpoint and Coinbase Ventures.
Iron Fish is a crypto chain with privacy features. This solves the important problem of making sure you can buy drugs or commit financial crimes without repurcussion. To me this is genuinely scary stuff and should be regulated, if not banned outright. Many financiers of the monied class disagree. Iron Fish has raised about $33 million raised from investors, including... Andreesen Horowitz.
No it's not an alien language it's a... "continuous settlement protocol based on Solana"! Series A company, $34 million from capitalists including Solana Ventures.
Eco has raised over $94 million since being founded in 2018. They're backed by Andreesen Horowitz, Founders Fund and Slow Ventures. Eco makes a "smart wallet" that consolidates "your entire financial life into one simple balance". They say they're going to replace banks, checking accounts and credit cards.
---
Transportation and Logistics Startups to Watch
Let's face it: we all like things. Things are great. Most things are made in China. Things need to get around. The shipping industry is a deregulated oligarchy that gouges middlemen, consumers, suppliers, workers. Flexport leads the way in the container shipping tech world. The Ocean Shipping Reform Act is moving through Congress and self driving trucks will be normal for our highways soon.
These are some other businesses in the moving things around business:
Uber + Private Equity from Abu Dhabi + a billion dollar acquisition of a logistics tech company called Transplace = Uber Freight. Established player enters a new market by buying a startup and potential competitor. $500 million dollar "Series A" round in 2020 to help truck drivers connect with shipping companies.
Managing your trucking has never been easier. >$100 million Series B led by Tiger Global (one of the biigest VC firms), Menlo Ventures. ClopudTrucks was founded in 2019.
"Passport is the international shipping carrier of choice for modern DTC brands." Series B Shipping company. Raised $50 million from investors, including Ryan Hoover (the founder of ProductHunt) at Seed round and Kleiner Perkins for the Series A.
---
Cannabis Startups To Watch
Because weed is legal now it's big business. I think most of the big weed brands are down in SoCal like Amuse and Future State Brands. There is one slick marijuana startup based in San Francisco though:
Series B weed distibution company. $44 million dollars raised to sell and distribute marijuana and other paraphernalia over the internet. People are still sitting in prison for selling weed to people. What a crazy world we live in!
---
Trash Collection Startups To Watch
With all of the hulabaloo about climate change it's disappointing there aren't more companies innovating on how to handle humanity's prodigious amount of waste. There's one company in San Francisco that's raised a little bit of financing. At least we recycle in this city idk
$4 million raised to help communities solve trash problems. I hope this company doesn't end up in the bin. Recology has monopoly power in San Francisco and Northern California, they could use some competition.
---
Workplace Collaboration and Productivity Startups to Watch
This is a big, broad category of startups looking to cash in selling workplace collaboration software to businesses. Many companies and enterprises were caught flat footed with the shift to remote and hybrid work culture. Some entrepreneurs and venture capitalists smelled a gold mine and are rushing to the party to solve problems, fill the void and capture the market.
Raised a $400 million Series C in January 2022 to build tools for people working remotely at big companies. They've been around since 2011 and investors include Accel, Salesforce Ventures and Atlassian.
Big worldwide advertising campaign for Notion going on right now. They've raised $275 million from Sequoia Capital and other financiers.
Great name. Company is founded by founder of Evernote. mmhmm is technology for creative use of video backgrounds during video calls. They were founded in 2020 and raised a massive $100 million Series B round led by SoftBank with participation from Sequoia.
Wrapper on top of gmail that was first sold to venture capitalists. Raised a $75 million Series C from Venture Capitalists.
A cool $192 million raised for collaborative design work at big companies. Looks same same but different from Miro. Honestly it's probably a pleasure to use. Tagline is "MURAL is the leading digital workspace for visual collaboration in the enterprise".
Collaboration software to turn any website into a collaborative document. $3.5 million seed round, founded in 2020. Backed by Union Square Ventures and Sahil Lavingia, the founder of Gumroad.
$72 million Series C for software that helps collect and store user feedback and drive product development. Backed by Kleiner Perkins, Sequoia Capital and Craft Ventures.
$34 million Series A from Tiger Global to build coworking software for enterprises. They're a Slack competitor and look to be operating in the same space as Miro at the top of this list.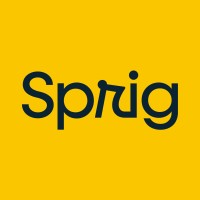 Total of $58 million raised since being founded in 2018. Series B company for a SaaS user research solution. Backed by Accel, First Round Capital and Andreesen Horowitz.
Pre Seed startup offering virtual coworking sessions, backed by Y Combinator.
---
Website Conversion and Optimization Tools
Use software to personalize your website or landing page. Mutiny claims they'll help you turn your website into your number one revenue channel. They've raised an $18.5 million Series A from Sequoia Capital and participation from Y Combinator. Yes, Mutiny is the name of a fictional computer gaming startup in the hit TV series Halt and Catch Fire. This Mutiny is a real company though.
AI writing assistant for writing your brand copy. $21 million Series A after a $5 million seed round. Founded in 2020 and backed by Insight Partners and Upfront Ventures.
---
Remote Hiring Startups To Watch
These startups are specifically about hiring and managing a remote workforce. Even before the pandemic a lot of our economy was "knowledge work" that can be done remotely, or by machines idk. In the post-pandemic remote-first world these companies are looking to help companies manage their remote workforce. Many of them may directly facilitate American workers being fired and permanently replaced with foreign equivalents.
Darling YC backed company. Allows companies to hire people anywhere in the world. American tech workers don't really have a coherent philosophy to combat their jobs being offshored. In the meantime, without legislative intervention American capitalists will hire foreign workers with ease and impunity using Deel. Deel has raised a cool $629 million since it's founding in 2018. It's backed by all the cool kids like Andreesen Horowitz, SV Angel and Y Combinator.
Pretty much same thing as Deel as far as I can tell: international payroll, benefits and regulatory compliance. They've raised almost $200 million from financiers like Accel and Sequoia Capital.
Seed stage company ($120K Seed Round by Y Combinator) that offers payroll, benefits and compliance for remote teams. Pivoted from a marketplace to hire creatives into remote hiring software.
---
HR and Recruiting Software Startups To Watch
Similar category but more broad focused on more traditional Human Resources and Recruiting tasks performed by individuals that work at corporations.
AngelList operates an online platform for venture investing. Recently raised a $100 million Series B from Tiger global. They've been well positioned to take advantage of changes to investment law (SEC filing) via AngelList Ventures and AngelList Syndicates. They're also one of the leading sources for candidates to find information about startups, though unfortunately that's not their core business. They do offer hiring services through AngelList Talent though.
Connect HR tools Automate tasks Deliver great experiences
Diversity recruiting for the tech industry. Raised a $50 million Series C round recently, backed by Sequoia Capital.
Sourcing tool built on top of LinkedIn. Raised a $100 million Series C. They're backed by Greylock and Accel.
$5 million Seed round to build a search firm as a technology company. Seems like a really good idea they have a veteran team. Expecting big things from them if it lives up to the hype.
Headcount management platform for companies. Backed by Founders Fund, raised a $17 million Series A late last year.
---
Tools for Hiring Software Engineers
More refined category of startups that help companies hire software engineers to build apps and websites. Leetcode is a category defining company in this category, but they're headquartered down south in Palo Alto.
Offers services to test developer knowledge using predetermined coding challenges. $87 million raised since being founded in 2014.
Interview prep and tool for recruiting software engineer. Small team that recently raised a $10 million Series A investment round.
---
Compensation Decision Making Startups To Watch
Small but emerging category of companies that get paid to help other companies decide how much to pay their employees.
Helps companies make smoother compensation decisions. $46 million Series B. Backed by Backend Capital and Andreesen Horowitz.
$15 million Series A. Also helps companies with compensation decisions. Backed by First Round Capital.
---
Hourly Hiring Tech Startups To Watch
This is a distinct category of startups that help non-tech companies hire. I feel like this is a bigger problem for the economy but since it doesn't affect tech workers or venture capitalists there aren't as many solutions. It is worth noting that many of these hiring or talent acquisition startups play the role of middleman that has been traditionally filled by a large network of staffing agencies. That may not be true in the service and hourly working space but I feel it's worth mentioning.
Software for managing, scheduling and hiring an hourly workforce. They raised an $85 million Series C in 2021 on the heels of a $23 million Series B in 2019. Backed by Slow Ventures and YC.
Scheduling software for hourly employees. Big player in the space with a $71 million Series C after a $20 million Series B. Backed by Khosla Ventures.
More of a marketplace move for hiring in the restaurant and service industry. They brand themselves as "the first community that provides a quick and easy way for members of the service industry to find the best local jobs". They raised an $18 million Series A toward the end of 2021.
---
Payments and FinTech Startups to Watch
Everybody loves or loves to hate fintech. This is a separate category distinct from the Web3/Crypto category. fintech fintech fintech.
Originally this company went through YC with the tagline "payments infrastructure for Africa". Now they have the broader mandate of providing "endless possibilities for every business". They recently raised a cool $250 million Series D round for almost a half billion dollars in total financing since their founding in 2016. Definitely an exciting startup to watch in the fintech space!
Not to be confused with the early stage remote hiring tool of the same name. This Pilot has billboards around San Francisco right now. They provide bookkeeping services for startups and tech companies. They raised a $100 million Series C last year and are backed by SV Angel and Sequoia Capital.
They provide a "spend management platform" for companies. They've raised a Series B plus some and are backed by Menlo Ventures, First Round Capital and most recently American Express Ventures.
They're a "challenger bank" that has raised over $2.3 billion from financiers including Menlo Ventures and Sequoia Capital Global Equities. Not really a startup but an emerging player in the U.S. financial system.
Series A company that provides cash advances to low income households.
Financial software for self-employed people. Raised a $100 million Series B from Founders Fund, Spark Capital and Google Ventures.
Consolidated financial data. $15 million Series A, founded in 2018.
Series A "challenger bank" backed by YC and 500 Startups. Raised $25 million since being founded in 2017.
Automates B2B payments. They raised a $75 million Series B and are backed by Kleiner Perkins, Founders Fund and Caffeinated Capital.
Also does B2B payments. They raised a $30 million Series B last year.
---
Artificial Intelligence and Machine Learning Startups to Watch
If Skynet comes online maybe it'll be because of one of these companies. I wrote a separate post of the top 75 Artificial Intelligence Companies and Startups from all over the United States. You should check out if you're into learning about AI in 2022 📈 🤖
$100 million Series C for "instant AI scaling". They were only founded in 2019 and have raised $160 million from investors, notably Andreesen Horowitz in two rounds.
$135 million Series C for helping developers develop Machine Learning applications. 🤖 🦾
---
"No Code" Startups to Watch
Okay this is kind of an aside, but I thought it was a beautiful aside from Uncle Bob Martin in his 2008 book "Clean Code" replying to the idea that one day we may never code or programmers because the machines will just do it for us:
We will never be rid of code, because code represents the details of the
requirements. At some level those details cannot be ignored or abstracted; they have to be specified. And specifying requirements in such detail that a machine can execute them is programming. Such a specification is code.
I expect that the level of abstraction of our languages will continue to increase. I
also expect that the number of domain-specific languages will continue to grow. This will be a good thing. But it will not eliminate code. Indeed, all the specifications written in these higher level and domain-specific language will be code! It will still need to
be rigorous, accurate, and so formal and detailed that a machine can understand and execute it.
The folks who think that code will one day disappear are like mathematicians who
hope one day to discover a mathematics that does not have to be formal. They are hoping that one day we will discover a way to create machines that can do what we want rather than what we say. These machines will have to be able to understand us so well that they can translate vaguely specified needs into perfectly executing programs that precisely meet those needs.
This will never happen. Not even humans, with all their intuition and creativity, have been able to create successful systems from the vague feelings of their customers. Indeed, if the discipline of requirements specification has taught us anything, it is that well-specified requirements are as formal as code and can act as executable tests of that code!
With that said there are some pretty cool tools out there built by companies headquartered out of San Francisco:
Really slick website builder that doesn't require coding. They raised a $140 million Series B last year.
Allow anyone in your company to build powerful automations. Over $100 million raised from investors like Redpoint and Spark Capital, most recently a $50 million Series C.
No code tool for automated workflows. They raised a $20 million Series A and are backed by YC and a16z.
---
Developer Productivity Startups to Watch
These startups are all about making software developers more productive.
Software Delivery Platform. They've raised nearly $200 million, most recently an $85 million Series C round. They're backed by Menlo Ventures and Google Ventures.
Easily build APIs. They raised a $60 million Series C and are backed by a16z, SV Angel and 500 Startups.
Has billboards in the city right now. They've raised almost $100 million from investors to help people build internal tools. They're backed by YC and Sequoia.
"Quickly Launch Features That Boost User Productivity". Fancy developer tool. They raised $120 million Series C last June.
Cloud hosting provider and creator of Next.js, a popular web development framework built on top of React. They compete pretty directly with Netlify in many areas. They raised $150 million Series D and are backed by Accel, SV Angel and Google Ventures.
Save money on your K8s bill. Google developed Kubernetes to compete with Amazon. I'm looking forward to watching the documentary one day. Kubecost raised a $30 million Series A.
Developer productivity tool. They raised $25 million Series A and are backed by Initialized Capital and a16z.
---
Observability Startups to Watch
These startups give software engineers, developer operations (DevOps) engineers and site reliability engineers tools to observe their applications and trace requests through distributed computer systems. New Relic is an established incumbent in this space. They're a public company also based out of San Francisco.
Allows developers to trace requests through distributed systems. $85 million raised since being founded in 2016.
Raised a $209 million Series C last year. Their mission revolves around "simplifying big data and observability". Backed by Greylock, Redpoint and Sequoia Capital.
---
Education and Workforce Training Startups to Watch
These companies educate people so they can work tech jobs or help companies educate people so they can do their jobs better, or they do both. These are companies that basically fill the knowledge void people have despite decades of formal schooling.
Workforce training for tech workers. They announced a $60 million Series B last month.
Site to help people become software developers and find coding bootcamps. They announced a $40 million Series B at the beginning of this year.
Lambda School has rebranded as Bloom Institute of Technology. They have a revenue share model where students pay for the program after they land a job. They've raised over $120 million from financiers. Their most recent round was $9 million of debt financing.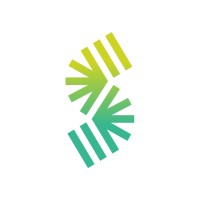 Program to help people become software developers. They raised a $31 million Series B round in 2020.
Online school for software engineers that also takes money after students land a job. They raised $17.5 million at the beginning of this year, for a total of $33 million since their Seed round in 2020.
---
Outer Space Startups to Watch
Cause it's not all about Tesla and Blue Origin people ;) 🔭 🚀 🛰 🪐
They build and launch satellites to beam internet to people from space. They've raised $353 million dollars. Their most recent funding round was a $250 million Series C from BlackRock. Andreesen Horowitz backed their Series A in 2018.
---
E-commerce Startups to Watch
Because it's 2022 and you can buy things on the World Wide Web and they'll show up right at your front door! You don't even need to leave the comfort of your own home.
Just kidding. They were founded in 2020, hired top talent like crazy, raised $50 million from financiers then completely went bankrupt and fired most everybody. Turns out hardly anyone used their product and they didn't make very much money. Whoops.
Same product as Fast but is actually legit and has big box retailers using them for their online sales. Bolt has raised over $1.3 billion from investors. At the beginning of this year they raised a $355 million Series E round. Somehow there's still no IPO. They're also buying a blockchain startup for $1.5 billion, further consolidating the checkout landscape.
Checkout without cashiers. They raised over $150 million from SoftBank last year and are also backed by Initialized Capital. E-commerce brand that promises high quality clothes at a low price. They raised a $50 million Series A last year from investors including Founders Fund.
---
Consumer Social Startups to Watch
I don't know if "consumer social" really means anything but it seems fitting for this category. These are companies that build apps that you install on your phone and other people in the world also install them on their phones and then... profit. free speech. Elon's buying Twitter idk lol.
great domain, looks like fun. could be social tool of the future. They use Vue.js
Clubhouse is an audio-based social app that allows users to join group chats. It describes itself as a space for casual, drop-in audio conversations with friends and other interesting people around the world that allows users to go online anytime to chat with the people they follow, or hop in as a listener and hear what others are talking about.
Substack is an online platform that provides publishing, payment, analytics, and design infrastructure to support subscription newsletters. They're in competition with Facebook.
The right connections can change the world. Networking over video curated by AI.
---
Real Estate Startups to Watch
Startups looking to take a chunk of money from real estate agents that have their pictures plastered across billboards, buses and shopping carts.
The best way to buy and own a second home.
Sundae provides a residential real estate marketplace intended started to help sellers get a fair price for their house. It offers an alternative to the unpredictability of the traditional real estate agent sales process. Users can sell as-is on their timeline. That means they do no clean-up, repairs, showings, or any work at all. It is the only marketplace connecting home sellers with a large network of local investors, ensuring that homeowners get the highest possible off-market price for their homes.
The private real estate market.
Landed, Inc. provides mortgage financing services. The Company offers debt-free financing that allows homebuyers to accept funds in exchange for part of the home's value when they refinance. Landed serves customers in the State of California.
---
Insurance Startups to Watch
Because you can never be too careful.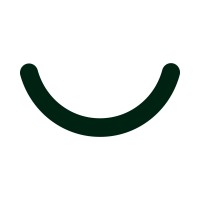 At Lemonaid Health, we are bringing ultra low cost healthcare to everyone in America.
Insurance for the digital age.
Vouch is a new kind of insurance platform for startups.
Modern fleet insurance that rewards safety.
TrustLayer is an insurtech solutions company that automates insurance verification with machine learning & AI and provides real-time updates on the R3 Corda distributed ledger ecosystem. TrustLayer helps companies eliminate error-prone, manual processes and streamline existing workflows to increase insurance compliance and decrease organizational risk.
InsurGrid is trusted by insurance agents to save time and sell more premium. Raised $1.3 million in a Pre Seed round, backed by Sahil Lavingia the founder of GumRoad, among others.
---
Food and Delivery Startups to Watch
Cause food isn't always near you and it's nice to have it delivered, even if that means you need to pay extra. Postmates and Uber Eats are the established players in this space.
Founded by the founder of Uber. CloudKitchens provides infrastructure and software that enables food operators to open delivery-only locations with minimal capital expenditure and time.
All Day Kitchens operates as a platform that empowers restaurants to take full advantage of the delivery opportunity. Its delivery-optimized kitchens and technology unlock delivery coverage with minimal upfront investment. The company was founded in 2018 and is headquartered in San Francisco, California.
Groceries at your door, lower prices than the store.
Shef is a homemade food marketplace that helps local cooks to make a meaningful income from home by selling authentic, homemade dishes to their neighbors. The company was founded by Alvin Salehi and Joey Grassi in 2019 and operates in seven markets, including San Francisco, New York, Seattle, Chicago, Houston, and Austin.
We are the infrastructure for Food Technology.
---
Healthcare Startups to Watch
It takes lots of data, networks and computers to keep people healthy.
Better Medicines Faster
Enterprise Analytics Platform powering healthy lives and better care by unlocking actionable insights from health data.
Stride Health, Inc. is a California startup focused on connecting individuals with health plans under the Affordable Care Act. Its approach to the marketplace has led to coverage from Wired Magazine, re/code, the San Francisco Chronicle and others. It is backed by New Enterprise Associates.
We're all different, but united in our desire for good health. Carbon Health is care for you. It's care for everyone.
Medallion provides a network management platform for the healthcare industry. Its all-in-one licensing, credentialing, and payer enrollment platform gets rid of the logistical headaches that all too often eat up valuable time and energy. The company was founded in 2020 by Derek Lo and is headquartered in San Francisco, California, United States.
Rupa Health is a telehealth solution that makes it easier to practice root cause medicine. The company was established in 2018 and was founded by Tara Viswanathan in San Francisco, California.
Using AI to improve screening and monitoring of behavioral health symptoms through analysis of natural conversation.
Noyo is building the digital infrastructure to bring health insurance enrollment into the modern era. Noyo replaces today's manual data entry and cumbersome legacy systems with a powerful API platform that enables faster, more accurate data exchange between health insurance platforms and their carrier partners.
---
Women's Health Startups to Watch
These startups focus specifically on women's healthcare.
The developer of AI-powered women's health mobile product with more than 38M monthly active users worldwide.
The next-gen women's health platform fusing empathy & innovation to help women thrive.
A complete global fertility solution for today's modern employers
---
Childhood Education Startups to Watch
This category is for startups focused on early childhood education. There also used to be AltSchool and I'd walk by their corporate office every day but they've been acquired so they're not on this list.
For every child, there's Wonderschool.
---
Building and Construction Startups to Watch
Startups to help builders build in the real world. 🧱 🏗
A Bold New Way to Build
Home building, simplified. Our all-in-one platform lets you create the home of your dreams.
---
Background Check and Compliance Startups to Watch
We live in a society and there are rules. People sign agreements to things. These startups help you follow the rules and honor your agreements.
Established company that has raised over $500 million from financiers like T. Rowe Price, Accel and Y Combinator. They most recently raised a $120 million "Series E" round. Checkr automates and speeds up the process of professional background checks. They were founded in 2014.
Your automated security and compliance expert.
Metamaps are customisable trust workflows that empower service providers to reach more customers.
Digital Credential Verification Platform
Aspire Higher
Secureframe is a provider of SOC 2 and ISO 27001 compliance automation software used for compliant security.
---
Conclusion
San Francisco is still the global leader in startups. There are more unicorns headquartered in San Francisco than any other city in the world. With such an overwhelming amount of companies it can be hard to filter through who is doing what or even to understand what's being done. Many of these companies will shape American society during our lifetime and our children's lifetimes. At Employbl we're providing open access to this information.
I hope you've enjoyed this post and benefit from the data we've provided to you. If you have questions or feedback feel free to share this article on LinkedIn and tag me :)