Demand generation is a marketing practice used by tech companies and startups to bring in more leads, raise awareness about the product and get a company's sales flywheel spinning. It's common practice among Business-to-Business (B2B) software startups to hire Demand Generation Managers within the Marketing Department. They are normally measured by either Marketing Qualified Leads (MQLs) or Sales Qualified Leads (SQLs). Marketing Qualified Leads come in when someone, for instance, attends a webinar or downloads a free pdf and enters their contact information. Sales Qualified Leads have an extra step in that they come through the MQL funnel but a sales or pre-sales employee reviews the information and deems it a suitable lead for the sales team to either close or follow up on. The primary goal for a Demand Generation Manager is creating valuable leads for the sales team.
*Image source [Smart Bug Media](https://www.smartbugmedia.com/blog/handing-leads-off-to-sales-the-mql-vs-sql-difference)*
Demanand Generation Marketing requires individuals to be creative and highly analytical. Candidates must have a firm understanding of the marketing funnel and how to drive traffic and conversion rates on websites and/or mobile devices. Experimentation and iteration are important parts of the demand generation lifecycle.
The tools for marketing demand generation vary from company to company, but common ones are Excel or Google Sheets, Google Analytics, Marketo, Salesforce and Hubspot. A clear understanding of Search Engine Optimization (SEO), Search Engine Marketing (SEM) and Pay Per Click (PPC) marketing can also be beneficial for generating leads for the sales team. Data driven decision-making and experience running profitable marketing campaigns are highly sought after skills for Demand Generation Managers in 2019.
These are some hot 🔥 startups 🚀 in downtown San Francisco hiring for Demanand Generation.
  Snapdocs is a 60+ person team located in downtown San Francisco. This will be their first demand generation marketing hire on a quickly growing team. The company was founded in 2012 and builds technology to facilitate mortage closings. They're backed by top tier investors like Ron Conway's SV Angel, Y Combinator, Founders Fund and Sequoia Capital.
  Iterable is a marketing tool for customer engagement. This opportunity is for a Demand Generation Marketing Manager. They are 200+ employees strong in SOMA district of San Francisco. The company was founded in 2013 and boasts customers such as Spotify, Zillow and Box.
  Pixlee is a marketing company that allows brands to use their real customer's photos and videos when marketing their products. The team is over 60 people in an office right next to Montgomery St BART station. They were founded in 2012 and have backing by Andreessen Horowitz, a top venture capital investment firm. This position is for a "Marketing Operations" manager with 3-5 years relevant experience and preferably holding a Marketo Certification.
Marketo is a popular program for Deman Generation managers to use. Marketo the company is located in San Mateo and are also hiring.
  Narvar was founded in 2012 and has nearly 200 employees in San Francisco. This opening is for a Integrated Marketing Manager with 3-5 years experience. It focuses on a related field to Demand Generation -- Account Based Marketing (ABM) though this person also needs a strong understanding of MQLs. The company operates in the eCommerce space and recently raised their Series C funding round. That puts them at $64 million in total funding.
That's all for now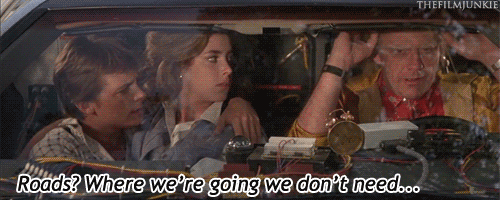 To discover more companies in the San Francisco Bay Area consider creating a candidate profile on Employbl. We never make your information available to third party recruiters so that you can be contacted directly with real companies and real opportunities. Oh, and it's forever free for candidates.
Feel free to reach out to me directly on LinkedIn or Twitter. Who else is hiring for Demand Generation and what skills make a great Demand Generation Marketer?